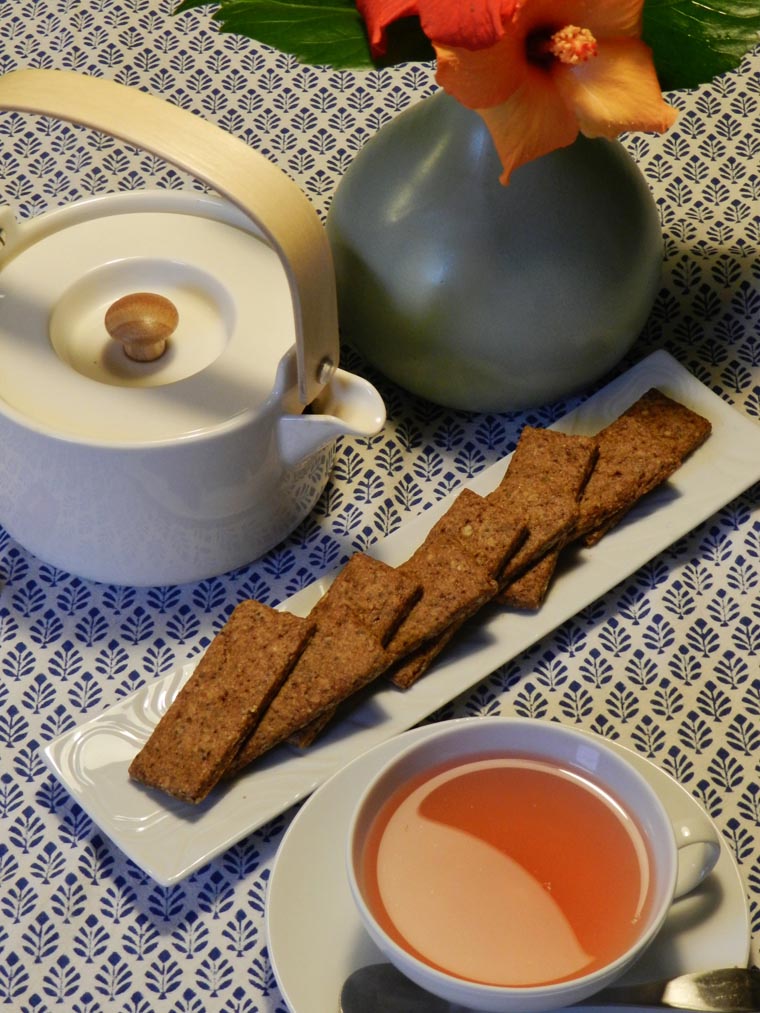 recipes / sweet+desserts / vegan
How many versions do I make of a particular recipe?
And I keep trying and trying time after time until I get what I am looking for…I have made so many of them…
Now that I think about it, I realize that it only happens when I am working on sweet recipes or with my sourdough bread. And it is at that very moment when I re-discover my passion for the sweets and dough world. A world which has been gradually changing during the last years, using less refined products, especially less white sugar. An evolution towards something which can provide us more than simple calories.
It is obvious (and I keep verifying it every time my boy brings me some cookies he has made at work) that it is very hard to compete against the white sugar because of its taste and its attractive appeal (if you use non-refined sugars everything looks a bit brown…). It has become a real challenge for me and also almost a moral obligation and precisely because of that, I feel compelled to look for new alternatives which can provide us with something else, nutritionally speaking, and the most difficult thing, alternatives which can be delicious at the same time. Or at least something which can impress my taste buds and tickle my palate.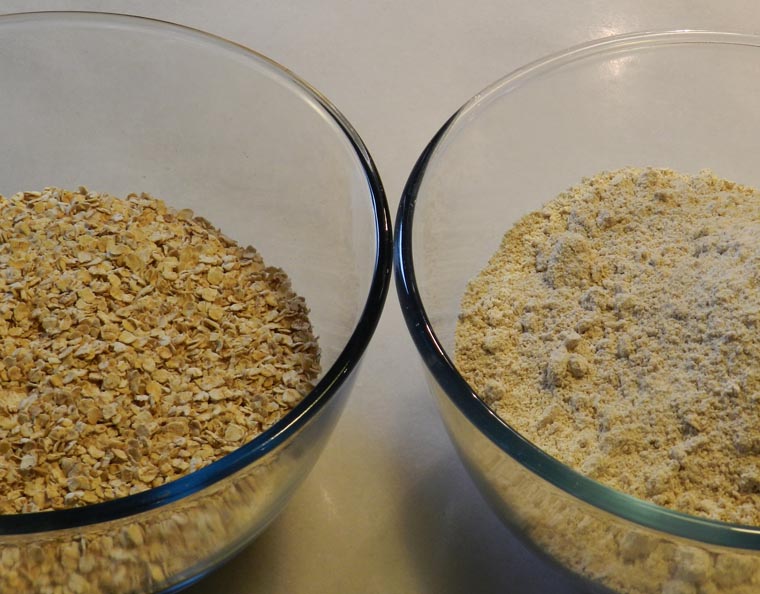 That doesn´t mean I won´t be excited at the thought of tasting typical regional foods or traditional sweets from an special patisserie when I travel or when I celebrate a birthday with friends and relatives. Because I really enjoy tasting something as greasy and sweet as a "kouign amann" in Brittany. I feel really full right away, I must admit it, but we also have to enjoy our time! But yeah, enjoy it in a place where the quality is a priority. Like in summer, when I go with my kid to the best ice cream shop in Palma center. It is an exceptional thing and we enjoy it as an special occasion.
But getting back to the biscuit we were talking about before, the challenge wasn´t so much in the taste, but in the texture. I got it from the blog "My New Roots", a work of art by a woman full of energy and inventiveness. I strongly recommend you to have a look inside and check it by yourself.
In the original recipe, the cookie expanded itself too much during the cooking because it had too much fat. And I wasn´t able to keep always the shape I wanted. Besides, the suggestion of making balls with a glass was a nuisance.
But well, it was delicious anyway!
The fact of changing the texture could affect the taste and that is why I kept changing ingredients bit by bit. And one day it worked out, I got what I was looking for. It tasted slightly as a Digestive cookie. And so at the end I decided to add oat flakes, just by association.
I got a crunchy and nice texture which kept well the shape. And with a great taste!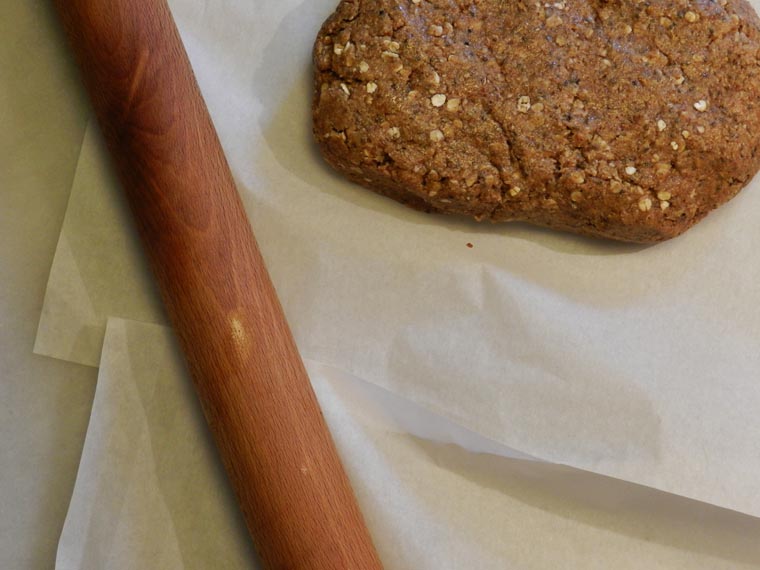 The shape of the cookie is a personal choice. With this particular dough, I would recommend you stretching it between two parchment papers, semi freeze them and cut them into squares or rectangles with a pasta cutter or a pizza rolling pin. In this particular case, I will show you the technique used by the perfectionist pastry chefs who want all the cookies with the same shape. This is really good because it will help them get well baked during the cooking. It is also important if you are thinking of making good-looking sandwiches with jam.
You could also add as many spices and citrus fruit zests as you want.
The chia seeds are great as a substitute of eggs and also provide added nutritional value, as I told you in the Mango chia post.
The coconut oil has become one of my best partners in my particular patisserie-challenge journey. It provides a very special smooth and crunchy taste. It might happen that not everyone likes it, but there is nothing better than trying it out yourself. It is not comparable to butter (the butter´s taste or texture is quite special) but it is a unique alternative ingredient for many recipes.
It also has huge benefits (forget the light stuff, our body needs fats, but good fats), such as its content in lauric acid, a long chain fatty acid which is also in the breast milk. That is why it is a common ingredient in the infant formula in India because it substantially improves the digestion. It also enhances the absorption of liposoluble vitamins, such as calcium and magnesium. In other words, it helps building up strong bones. Great source of energy, antibacterial, antiviral and antifungal, it is perfect for the skin and hair as it also properly nourishes them (for example, it is very good in summer after a prolonged exposure to the sun). Remember to buy it raw and first pressed.
This doesn´t mean you can gulp it, use it for everything or eat 40 cookies at once…Be moderate! Let´s go for it now!
Ingredients
200 grams of oat flakes to make the flour
50 grams of oats
1 tablespoon of baking soda
1/4 tsp of salt
20 grams of chia seeds
65 grams of water
45 grams of maple syrup
50 grams of coconut oil
60 grams of almond butter (or any other type or tahini)
75 grams of coconut sugar or brown sugar
instructions
Heat the oven to 175°.
In a small bowl mix the seeds with the water and the maple syrup and let it stand for about 10 minutes.
In the meantime grind 200 grams of oat flakes in a coffee grinder or in a glass blender. It has to get a flour-like consistency. Put it in a big bowl with the rest of the oat flakes, the baking soda (I would recommend you to sift it through a strainer) and the salt. Mix with a kitchen stick.
Depending on the season, the coconut will be liquid or solid. Ideally it should look like an ointment so you can warm it up in a bain-marie a little if it looks very hard. When it becomes soft, mix it well with the almond puree using a kitchen stick. Add the sugar and beat it well again. Add the seeds you put aside to this mix, and beat them with the same kitchen stick so they get evenly distributed. To finish, add this dough to the flour dough and mix with the hands (or with the K of the Kenwood, if you have one) until you are able to make a ball out of it.
Stretch it out between two sheets of parchment paper and trim the edges to make it look straight. You will be able to pull on the borders again later.
Let it stand for one hour in the freezer. Take it out and mark the centimeters in both sides of the rectangle with a ruler. I cut it out with dimensions of 3.5 x 7.5 cm, depending on your rectangle and the shape you are looking for. Cut it out with the help of a pizza cutter and a ruler as a guide. If the dough sticks to the ruler, and the resultant cut is not straight, try to freeze it again. When you finish with that, freeze it again to be able to separate each cookie properly. If you are going to cook them at this very moment, you could place them in the baking tray once they are hard or keep them in a freezer bag (they will be loose in the bag only if they are well frozen) so you can grab them whenever you need them. If you like the recipe, try to make double next time and freeze them, that way you will always have some ready to bake at any time.
The cooking will depend on how cold the cookie is and as always, on your oven. As a reference, calculate about 15 minutes. The most important thing is to get them brown and make sure that the center is not too soft.
Once they are cold enough, you could eat them just like that or soak them in almond milk, oh! they are so delicious like that, or even make sandwiches with your favourite jam.
Enjoy!